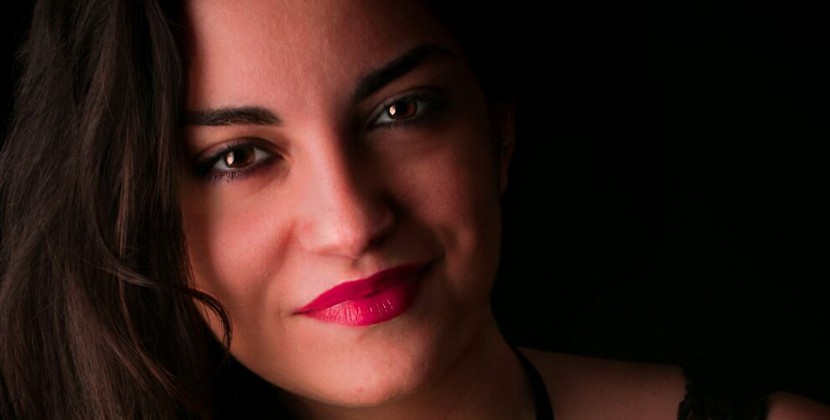 PROJECT SENESINI: FRANCESCO BERNARDI
Teatro della Grancia
Saturday, August 20, 2016, h 19.00
Mezzosoprano Laura Verrecchia

Piano Davide Cavalli

Georg Friedrich Händel
Rodelinda
"Dove sei amato bene"
Georg Friedrich Händel
Giulio Cesare
"Svegliatevi nel core"
Georg Friedrich Händel
Giulio Cesare
"Va', tacito e nascosto"
Georg Friedrich Händel
Giulio Cesare
"Al lampo dell' armi"
Georg Friedrich Händel
Suite in D minor HWV 437
Prelude / Allemande / Courante / Sarabande / Gigue
Georg Friedrich Händel
Alcina
"Sta nell'ircana petrosa tana"
Georg Friedrich Händel
Rinaldo
"Or la tromba in suon festante"
Domenico Scarlatti
Sonata in D minor
Allegro
Domenico Cimarosa
Sonata in A major
Allegro
Georg Friedrich Händel
Rinaldo
"Cara sposa"
Georg Friedrich Händel
Rinaldo
"Venti, turbini"
"He had a powerful, clear, steady and sweet contralto voice, with perfect intonation and excellent vibrato. His style of singing was admirable and his elocution incomparable. He sang allegro with great gusto and his rapid chest voice trills were produced with a refined and pleasing technique. His demeanour was appropriate for the stage, and his movements natural and noble. In addition to these qualities he struck an imposing and majestic figure, but his appearance and bearing made him more suitable for the part of the hero than that of the lover". Thus the composer Johann Joachim Quantz described the singing style of Francesco Bernardi, the legendary Senesino who performed in no less than 17 of Georg Friedrich Händel's operas and was idolised as one of the greatest castrati of the 18th century, on a par with Carlo Broschi, known as Farinelli.
Re-invoking the splendour of the famous Senesino will be one of the best belcanto young singers of our time, the mezzosoprano Laura Verrecchia, accompanied on the piano by Davide Cavalli, a musician Solo Belcanto audiences have known and loved since the first Festival. Their recital will include a stimulating selection of arias taken from the Händel operas that Francesco Bernardi performed with the Royal Academy of Music at Her Majesty's Theatre in London between 1720 and 1736.